Buttery Fudge Feast Hamper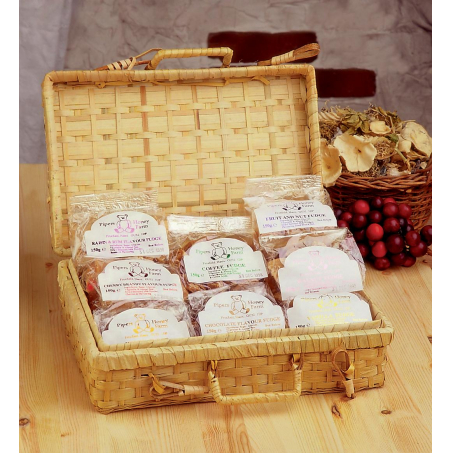 8 x 130g Traditional Buttery Tablet Fudge Bags in a willow hamper. Phone or email to discuss flavour selections. Overall size 320mm x 220mm x 135mm.
No Hydrogenated Fats, No Emulsifiers.
See individual bag descriptions for ingredients and allergen information.
Product Code:
FHP
Stock Level:
Only 3 left - buy yours today!
£18.86